Nonprofits open winter emergency shelters
BY
– 
DECEMBER 1, 2022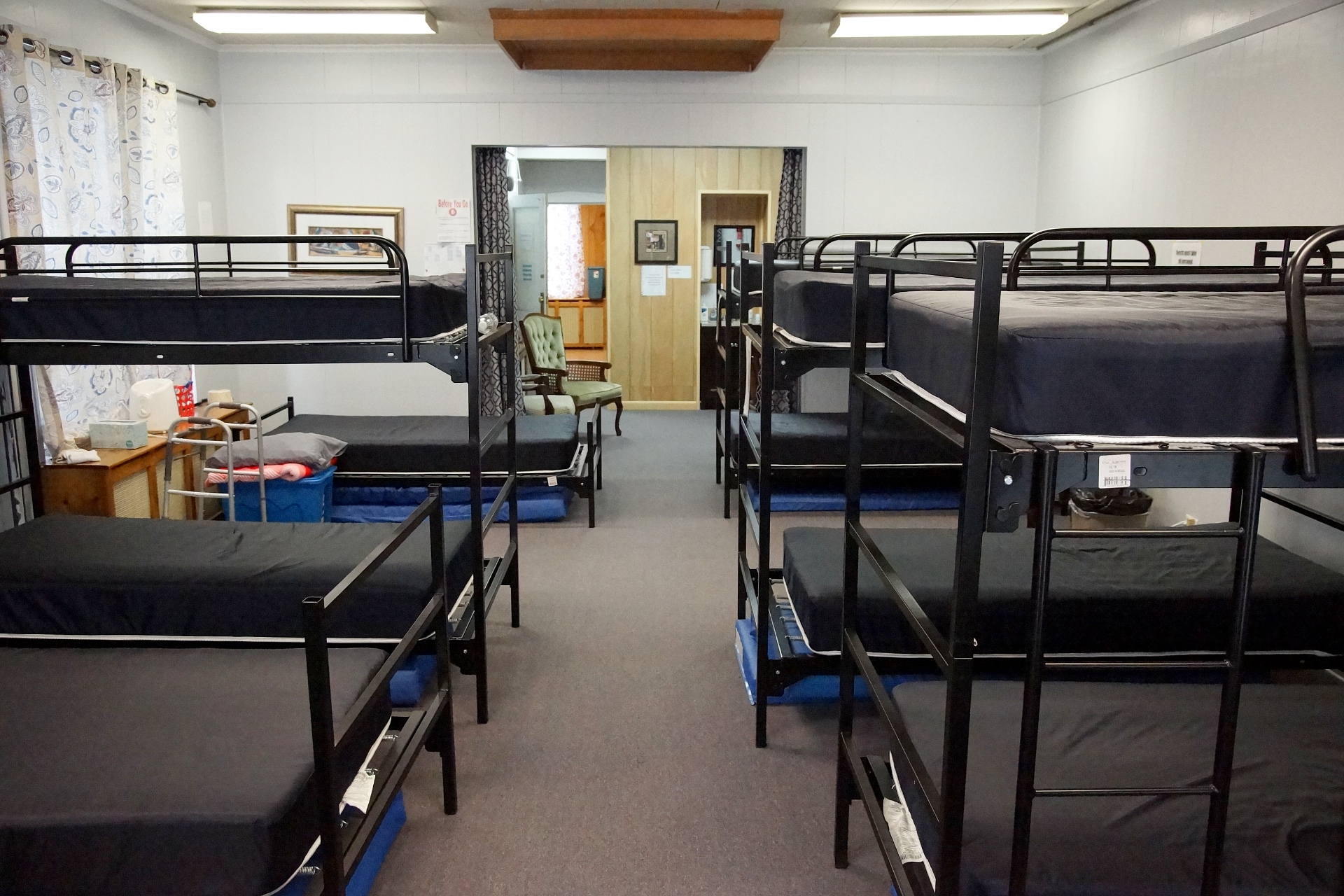 Lancaster County's two winter emergency shelters are opening this month, adding needed capacity as the region heads into the coldest period of the year.
The Good Samaritan Services (or "Good Sam") Winter Shelter in Ephrata will open this evening, followed by the Elizabethtown Emergency Shelter on Monday.
"We're anticipating record numbers this year," said Natalie Dixon, development director at Elizabethtown Community Housing & Outreach Services, or ECHOS, which runs the Elizabethtown shelter. ECHOS already is getting calls inquiring about shelter availability.
Between inflation, the ongoing affordable housing crisis and the wind-down of the Emergency Rental Assistance Program (ERAP), households are struggling, she said.
Good Sam, too, is expecting to approach capacity in coming weeks as the weather grows more inhospitable, development and communications specialist Rachel Shelley said.
The Lancaster County Homelessness Coalition advises that inquiries about emergency shelter should be directed to the 211 referral service, rather than individual providers.
Over the past 30 days, according to online data, about one-quarter of calls to 211 in Lancaster County have been for emergency shelter, making it the largest single request category.
'Above and beyond'
The Lancaster County Homelessness Coalition oversees and coordinates nonprofits' homeless services. Organizations are going "above and beyond" to deal with the challenges, said Deb Jones, director of human services at the Lancaster County Redevelopment Authority, where the Homelessness Coalition is based.
Local nonprofits operate year-round emergency shelters in Lancaster city and Columbia with a total capacity of just under 200 beds. The Ephrata shelter will bring another 30 beds online. The Elizabethtown shelter has separate men's and women's sleeping quarters with a total of 30 beds, plus 12 more beds in three family rooms.
"Ideally, staying in the shelter is a brief remedy while seeking safe, permanent housing options with the assistance of a social service provider," Jones said in an email. "However, considering the shortage of affordable housing units and limited rental assistance, stays in the shelters have become longer."
Hot meals, volunteers wanted
This year, The Living Room ministry is partnering with Good Sam to host the Ephrata emergency shelter, Shelley said. It will be open nightly from 7 p.m. to 7 a.m.
Initially, organizers are expecting about 15 people a night, a number that will grow as the weather turns.
Good Sam offers a hot dinner to all shelter guests, and its No. 1 need is meal donations, Shelly said. For more information, and to see other volunteer and staff openings, click here.
The Elizabethtown Emergency Shelter will be open from 6:30 p.m. to 8 a.m. nightly. ECHOS recruits volunteers for evening, overnight and morning shifts as well as meal preparation and housekeeping. The No. 1 need is for morning volunteers, Dixon said. A couple of overnight shifts are open as well, she said. For a full list of volunteer opportunities and to sign up, click here.
Overnight volunteers do not have to stay awake, Dixon said; there is a staff member who does that. Volunteers sleep overnight in a private room and are only awakened if there's an emergency and the staff member requires assistance.
The Ephrata shelter will operate through the end of February; the Elizabethtown shelter, through the end of March.
People who live on the street often struggle to trust others, Shelley said. Providing shelter offers the opportunity to build trusting relationships and eventually connect those individuals with other resources that can change their lives.
Lancaster County's need for shelter and affordable housing is growing and there isn't enough funding to meet it, Jones said. She encouraged community members to consider donating to a local social service agency, food bank, clothing bank or shelter.
The coalition and the nonprofits that provide shelter continue to monitor and evaluate their facilities and staffing capacity to address additional needs, she said.
"The Homelessness Continuum of Care has been diligently working with the city of Lancaster, county of Lancaster and community members and [we] are grateful for their support and understanding with addressing the needs of unsheltered community members," she said.